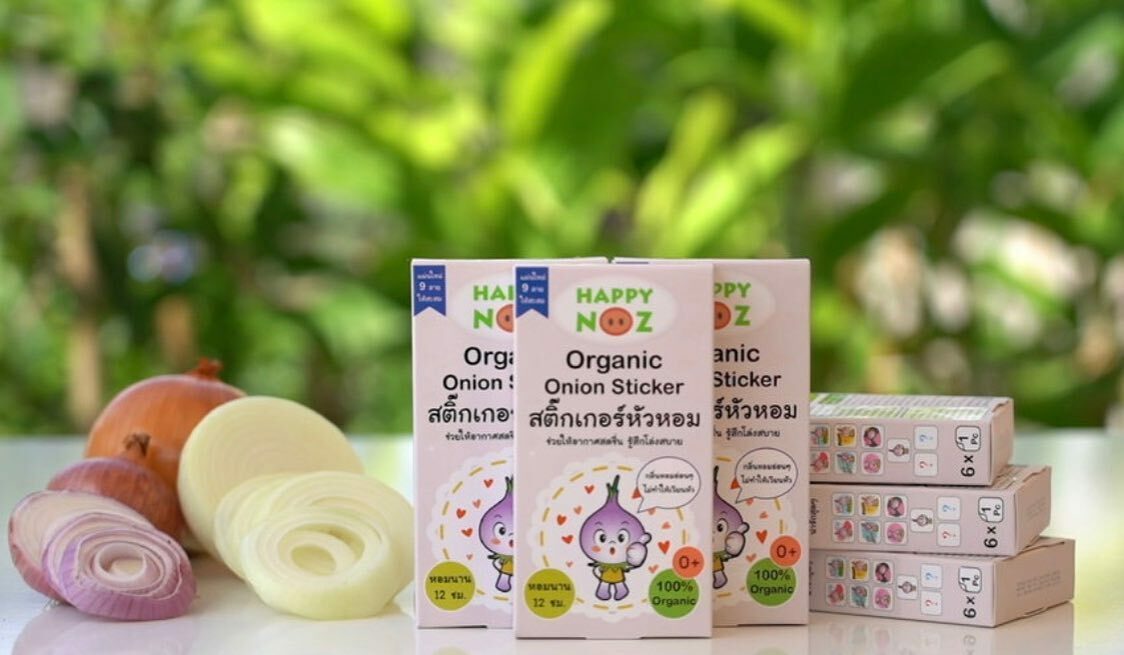 🟡紫色洋蔥貼
💜Organic Onion Sticker
💜適合透明鼻水症狀
💜舒緩鼻敏感,幫助鼻塞,兒童好入眠
💜效果持續12小時
成份:紅洋蔥、薄荷、薰衣草、尤加利
鼻敏感人士救星,殺菌、舒緩鼻敏感、通鼻塞
✅100%有機認證👍🏻
✅草本成分全天然,安全無添加
✅可貼在口罩,靠近鼻子的衣物上
✅幫助殺菌,香味清新不刺鼻
✅產品通過認證(HalalCertification)
🚨使用方法:
💁🏻‍♀️可貼於布料上、窗邊、也可貼在口罩衣服、手袋、背囊、睡枕等有需要的地方
🚫請勿直接貼在皮膚上
⚠️蠶豆症G6PD人仕不建議使用⚠️
出產地:泰國
保存方式:請置於陰涼處,避免陽光直射
每盒6片
DESCRIPTION
Happy Noz Organic Onion Sticker is a stick-onmess-free nose refreshener to help relieve colds, allergies, and nasalcongestion. Its main ingredient is onion which is a powerful all-naturalcatalyst to help relieve nasal congestion. Recommended for viral infectionswith clear snot.
It helps to refreshen the nose and clear breathing.Works up to 12 hours.
Key ingredients:
·        Onion oil – helps relieve stuffynose and runny nose, relieves nasal congestion and mucus
·        Eucalyptus oil – helps to breatheasy
·        Lavender oil – helps relax, sleepwell
·        Peppermint oil – helps to preventallergy, runny nose, stuffy nose
How to use Happy Noz: Put on an outfit, put on a fan or in front of an air conditioner.